Wie man mit deiner Hand eine Fledermaus malt
1) Put your hand on the sheet of paper and draw arround your hand with a pencil as shown in the photo.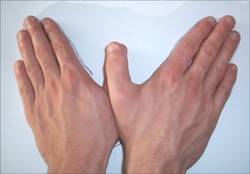 2) Than draw legs, spines, tentacles and everything you need.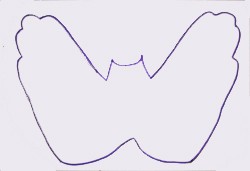 3) Now take colored pencils and color in.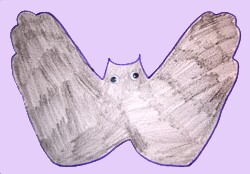 4) You can take small pearls and stick them instead of eyes.


Now sign your drawing and put the date on it. You can offer your picture to your parents, your grand-parents or you can hang it on the wall of your room.